Christmas holidays for families and children: Organic Farmhouse Arezzo Tuscany vacation for the whole family!
Christmas is a particularly magical time for families – unique for the atmosphere and desire to share moments which are both unique and unforgettable with their children. At Le Ceregne Organic Farmhouse, we pay particular attention to families with children who want to spend time together, sharing moments of joy and happiness.
For that reason, we have created a fun vacation deal to bring a wonderful holiday experience for children to life, tailored to their needs by combining sport and nature, history and culture, tradition and food.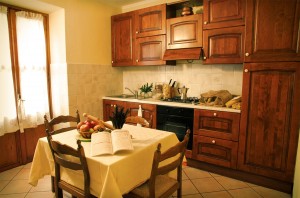 The apartments at our organic Agriturismo are ideal for those who are traveling with children, with one or two bedrooms, an ample bathroom, and fully equipped kitchens for every requirement you need to organise your family on holiday. Outside, there are large gardens to play in, and farm animals to meet.
Proposed activities by Agriturismo Le Ceregne:
- Horseback Riding lesson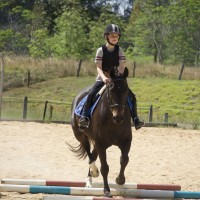 We have a partnership with the equestrian centre, Cavalieri di Villalba, which specialises in horse riding for children, where they can enjoy the experience of being in contact with horses. Riding lessons will be held for beginners, while the more experienced will enjoy a nice horseback ride through the woods in search of deer, and then along the Tiber River.
- Guided tour of the National Archives of Diaries and the Small Museum of Diaries
For thirty years now, Pieve Santo Stefano has conserved the diaries of ordinary people – keeping more than 7000 diaries within the largest archive of personal memories in the world. You can see and consult journals from 1700 to the present. To visit the small museum is a unique experience in that its structure, paired with interactive technology, will allow you to open a set of drawers inset into wooden panels and instantly relive the history contained within. A visit to the museum is a moment of culture and technology where children can learn the importance of memory, handed down from generation to generation, and discover the diaries of children who lived in the past.
*contact us a prenotazioni@leceregne.it 
BOOK NOW!
Christmas holidays for families and children | Organic Farmhouse Arezzo Tuscany
3 nights apartment stay for 4 people:
500.00 euro only overnight
included heating, final creanning and household lined!
2 nights apartment stay for 4 people:
365.00 euro only overnight 
included heating, final creanning and household lined!
Children with extra bed:
children 0 – 3 years with baby crib 10,00 euro per night
children 4 – 12 years  with extra bed 20.00 euro per night
From 6 November to 17 March it will be possible to rent our apartments on an overnight basis only. The restaurant that provides breakfast and dinner service will be closed for the winter break.
For dinners we can suggest local restaurants that are 10/15 minutes away by car.