Get to know Tuscany through km O and organic food, and the traditional tuscan food in the valley of the Tiber.
The Campagna Amica Foundation, founded by a proposal Coldiretti for the promotion of Italian agricultural products, and has found fertile ground in the ancient villages of the Tiber, its protected areas, green valleys and woodland, on a journey of peace and the pleasure of living in close contact with rural traditions and crafts of the region.
The Campagna Amica Foundation collaborates with institutions and the realities of our region to promote and enhance the Tiber, its gastronomic traditions and its historical and artistic heritage.
Starting from us, you can continue your journey by following different destinations to learn about the activities of those who, like us, helping to raise awareness of this part of Tuscany.
The Valtiberina, the valley of the Tiber, is where you can meet the authentic flavors and scents of the countryside, where the boundary between organic and natural is imperceptible, even where companies produce everything, like the peasant farms who knew how to use the land. The sheep, the Chianina, pigs of each breed, small farms and fruit, the vegetables in the fertile plains, the cigar Kentucky, wheat, barley, chestnuts, herbs are on every corner, in every mountain.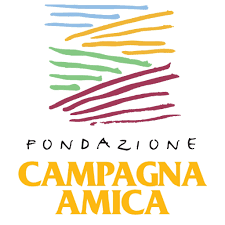 It is not easy to say which food is the most significant in the valley, from chestnuts, pasta, tasty and authentic cheeses and Chianina beef. You can learn why the Chianina after the breeders who used to call their cows by name, or the very intriguing story behind Tuscan pasta. It does not matter where you decide to go, but it is important to make a path between the companies throughout this paradise, where nature is truly pristine, charming and very tasty!
Valiberina Toscana is a land to see and enjoy with the eyes and the palate, to cross carefully and slowly, where you can stop to learn about and appreciate the natural beauty and places of historical and artistic interest as well as the excellent food and wine heritage. The basket of products brings together the products "typical" of the Tiber in one basket products are "typical" as it related to our historical tradition, are characterized by the use of raw materials strictly local and come from companies in the region.