Spring arrives in Tuscany, and so do the mushrooms!
Excellence of the Valtiberina, prugnoli mushrooms delight the palate in various ways with recipes of traditional Tuscan cuisine: tagliatelle, mushroom risotto, mushroom omelette…
The Festival of Prugnoli Mushrooms in Pieve Santo Stefano 
In Pieve Santo Stefano, Le Ceregne BIO's town and the City of Italian Memoirs, the Festival of Prugnoli Mushrooms is held on the 11th and 12th of May.
Each year, the festival has been characterized by food and craft stands, where you can admire, taste, shop and stop for a lunch or a dinner, eating different mushroom recipes throughout the day.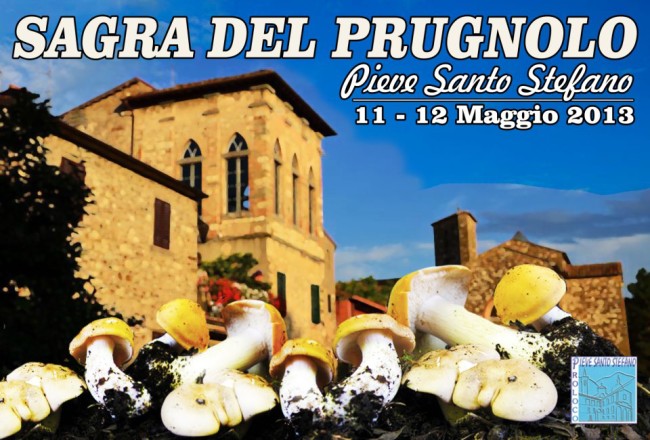 The experiential tour: look for mushrooms in Tuscany with the real Prugnoli Mushroom experts, May 11
We have asked our green tour operator Giacomo Benedetti to describe this precious mushroom that finds its excellence in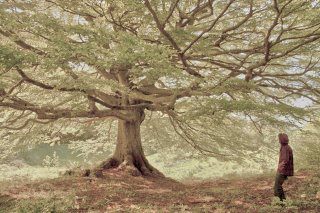 Valtiberina, and to create for us a tour in the green of Tuscany, accompanied by professional mushroom experts.The tour will also allow you to discover the originality of the wild nature of Tuscany: Alpe della Luna reserve.
If you want to spend your holidays in Italy, felling like a local, the tour can be purchased with an all-inclusive package. CONTACT US for more information.
The Alpe della Luna ("Alp of the Moon") is a mountain in the northern Apennine Mountains of central Italy. Situated across the boundaries of Tuscany, Marche, Umbria and Romagna, it is part of Appennino Tosco-Romagnolo. Its highest peaks are the Monte dei Frati, at 1453m above sea level, and Monte Maggiore (1,384 m). The sources of the Metauro, Marecchia (on the Adriatic Sea-facing slopes) and Tiber River (on the Tyrrhenian Sea side) are located in the area. The wildlife here is typical of the Apennines.
Giacomo "Selve", a guide for hikers qualified with a degree in cultural heritage, is going to take you to the green tour in Alpe della Luna: you'll enjoy the wildlife of Tuscany while experiencing such local traditions as looking for mushrooms.
CONTACT US to know more about the experiential "looking for mushrooms" holiday tour. Reservations close May 8th.

Mushrooms photo source: www.valtaro.it
Panorama photo source: http://goo.gl/53dEY